18th January 2017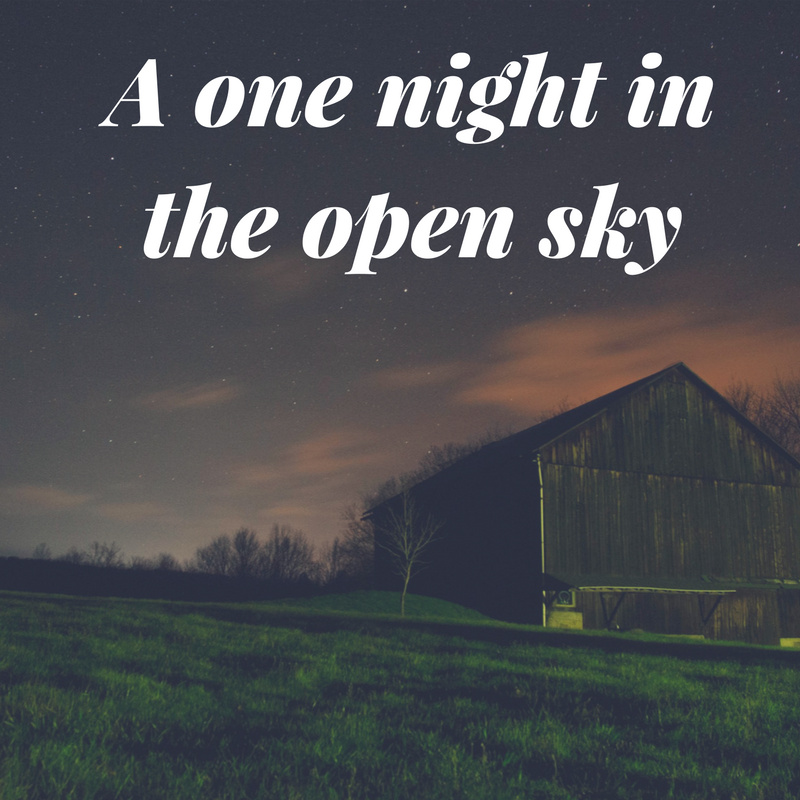 It was a beautiful starlit night with the moon hidden behind the clouds. At around 10:30 pm, I decided to take Abigail out and allow her to play in the HDB play area. I took my mobile but not the wallet. We played on the slide, played football, and did some exercises. After some time Abigail wanted my wife Geenu, to accompany her. I called her to join us. We sat for some time under the open sky. I mentioned casually how beautiful it would be to sleep under this moonlit night. Little did I realize the impact of this statement. Past midnight, we decided to go back home. At the doorstep, we realized, we lost the door keys.
We went back to the play area and searched every place. There was no trace of the key. At 1:30 am, I called up the locksmith for a duplicate key. I sent him the photos of our house gate. On seeing the photo, he mentioned it was not possible to produce a duplicate key for this gate. The only option was to break the gate lock. I didn't opt for it. I messaged the house owner if he had a spare key but no response. The time was 1:45 am. We decided to spend the night in the play area. Abigail was enthusiastic. She showed no sign of frustration.
Matthew 18: 3 Assuredly, I say to you, unless you are converted and become as little children, you will by no means enter the kingdom of heaven.
Soon, she slept off on the platform without any fuss. But neither of us got any wink of sleep. I was watching the clock ticking by slowly. Like Paul and Silas inside the prison, we decided to cheer up by singing some Praise songs. But the mood was damp. I called up the 911 emergency line if they could somehow enter the house through the windows but they mentioned they could do that only if someone's life is in danger.
Abigail woke up at 4 am, and she was excited to play when she saw the slide. We roamed around for some time and then went to a different play area. At around 5 am, I called up the owner. He messaged me that he could arrive only at 7:30 am. We somehow had to spend another 2 hours under the open sky.  At 7:30 am, the owner came with the key. It was a joy to be back at home. I took a half-day leave and slept off. At 12:30 pm, I dropped Abigail to school while I left for my workplace. What an amazing adventure!!