07-Oct-2014, School of Evangelism, Todd White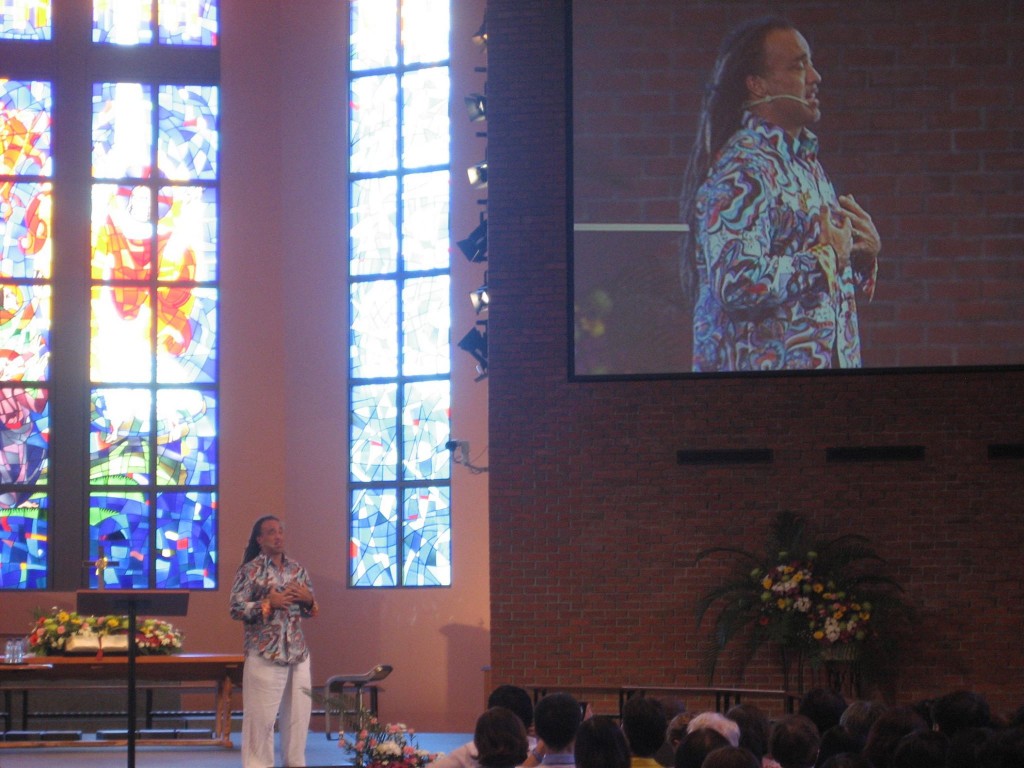 Todd White shared a video of God healing a muslim in Jerusalem when he prayed. He was not aware that this man was a man of great influence. Because of the healing, he granted Todd White access to enter the Dome of the Rock in Jerusalem, which only muslims can enter. Praise God.
" What are you doing with the one you have? You don't need to have an Office of Evangelist to be a witness. Christ is in you. " said Todd White.
He shared his personal testimony of being an atheist, and a drug addict for 22 years, and his encounter with God that changed his life.
Why are we afraid of darkness and witches? Our lack of dependency on God is the cause of uncomfortableness. He's created you to be a messenger of Good News.
No matter, how bad you think somebody is, when God touches, He will change that person. My value is determined by God who paid the price. We are redeemed by the precious blood of Jesus.
Be concerned about what God thinks. You do not have to be offended by others. If you have an issue with enemy or someone else, it's you, your pride.
Colossians 3:17 17 And whatever you do, whether in word or deed, do it all in the name of the Lord Jesus, giving thanks to God the Father through him.
Seek honor from God and not from men said Todd White.