6th Oct 2013, Sunday
Recollections of Pastor Kong's message at the City Harvest Church, Suntec city
7 Pillars of the Society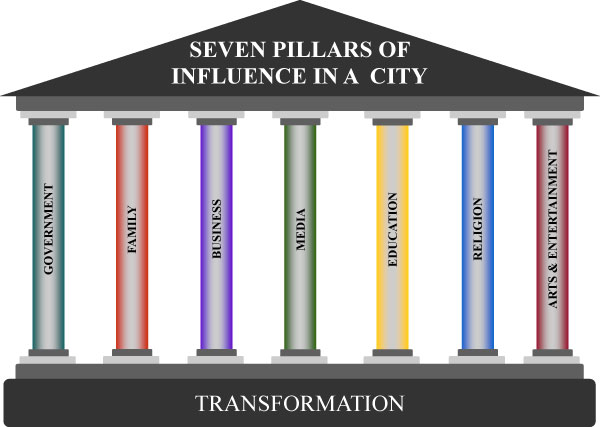 Mark 16:15 And He said to them, "Go into all the world and preach the gospel to every creature.
How do we arise to the top of these mountains?
Assimilate  –

Jeremiah 29:4 Thus says the Lord of hosts, the God of Israel, to all who were carried away captive, whom I have caused to be carried away from Jerusalem to Babylon:5 Build houses and dwell in them; plant gardens and eat their fruit. 6 Take wives and beget sons and daughters; and take wives for your sons and give your daughters to husbands, so that they may bear sons and daughters—that you may be increased there, and not diminished."The Anointing is to help you fulfill your divine Assignment so that you'll be above and not beneath" – Pastor Kong

Jeremiah 29:11 For I know the thoughts that I think toward you, says the Lord, thoughts of peace and not of evil, to give you a future and a hope.

Illuminate – Bring light where there is darkness.
Demonstrate – In order to succeed in Pillar of Religion, you need to be spiritual but for the rest, you have to perform well to rise to the top.

Joshua 1:8 This Book of the Law shall not depart from your mouth, but you shall meditate in it day and night, that you may observe to do according to all that is written in it. For then you will make your way prosperous, and then you will have good success.Genesis 39:2 The Lord was with Joseph, and he was a successful man; and he was in the house of his master the Egyptian.

Deuteronomy 8:18 "And you shall remember the Lord your God, for it is He who gives you power to get wealth, that He may establish His covenant which He swore to your fathers, as it is this day.

Psalm 35:27  Let them shout for joy and be glad, Who favor my righteous cause; And let them say continually, "Let the Lord be magnified, Who has pleasure in the prosperity of His servant."

Propagate

Ephesians 4:11-12 And He Himself gave some to be apostles, some prophets, some evangelists, and some pastors and teachers, 12 for the equipping of the saints for the work of ministry, for the edifying of the body of Christ
After sharing the message, Pastor Kong led the people into worship and prayed for the people to succeed in the marketplace. The Anointing was awesome as people joined hands in agreement.