On the 2nd March, 2014 I attended the City Harvest Church service at the Suntec Convention Center. The service started with beautiful praise and worship. The Presence of God was beautiful during worship.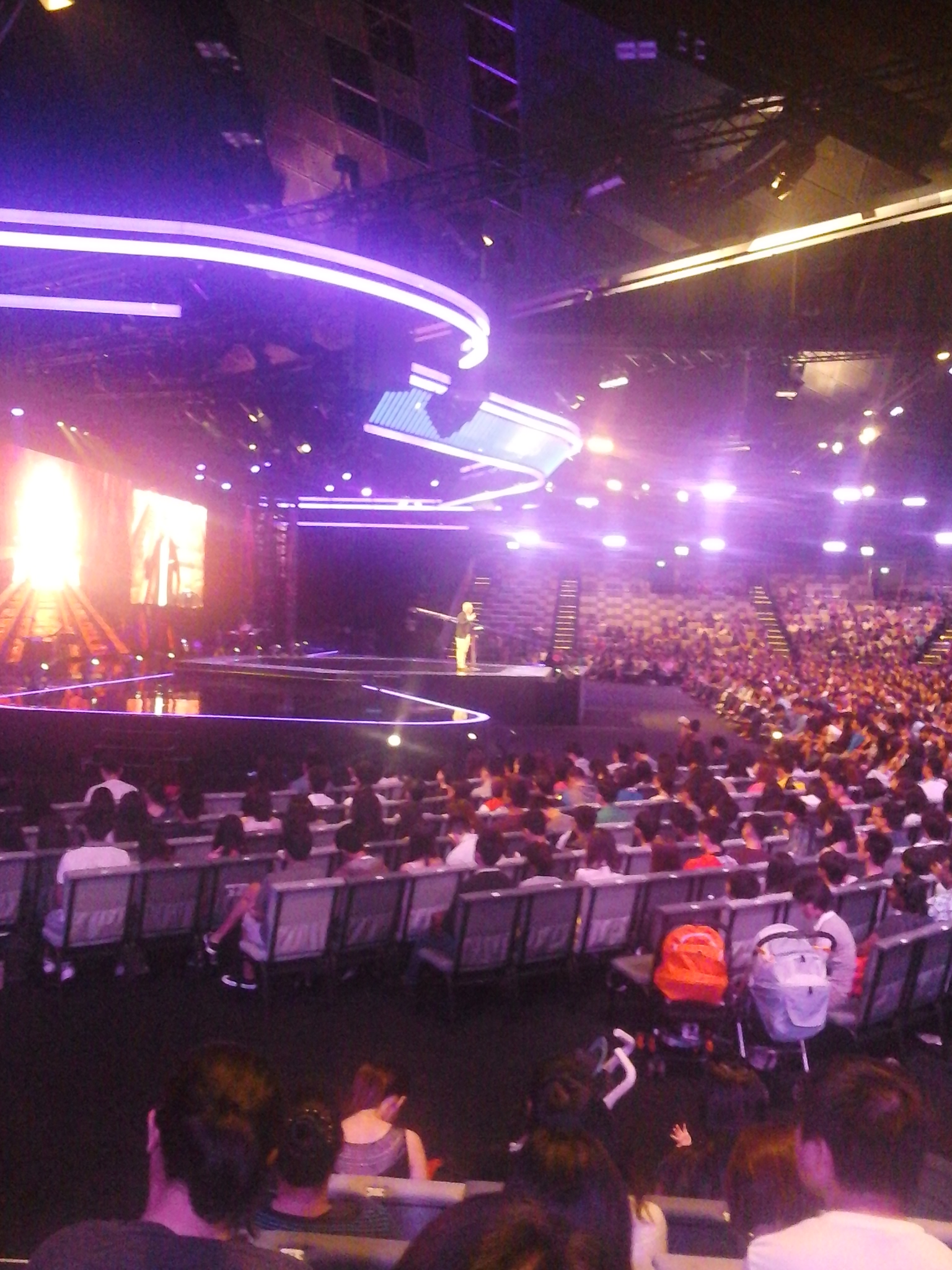 After Praise and Worship, Pastor Paul Scanlon from the Life Church, Yorkshire shared the Word of God, quoting 2 Corinthians 11:23-27 23 Are they ministers of Christ? (I speak as a fool) I am more; in labours more abundant, in stripes above measure, in prisons more frequent, in deaths oft. 24 Of the Jews five times received I forty stripes save one. 25 Thrice was I beaten with rods, once was I stoned, thrice I suffered shipwreck, a night and a day I have been in the deep; 26 In journeyings often, in perils of waters, in perils of robbers, in perils by mine own countrymen, in perils by the heathen, in perils in the city, in perils in the wilderness, in perils in the sea, in perils among false brethren; 27 In weariness and painfulness, in watchings often, in hunger and thirst, in fastings often, in cold and nakedness.
Romans 8:28 28 And we know that all things work together for good to them that love God, to them who are the called according to his purpose.
If God can use a donkey to talk to Balam, whale for Jonah, shut the mouth of lions for Daniel, help Peter pay tax through a fish, fed Elijah with meat through Ravens during famine, made the iron float through Elisha, then God can use anything to help you.
4 things Paul understood about God
God is sovereign
God is Omniscient (knows everything). While driving, if you take a wrong step, the GPS is programmed to give you new options. Similarly, God gives you new instructions when you make a wrong move in life.
He is Omnipotent.
Paul knew and understood that bad things can happen to good people, but that doesn't mean they are bad people. Paul's suffering did not allow him to question God's love for him. Same with Job.
Finally, Paul Scanlon invited people who want to repent and dedicate their life to the Lordship of Jesus Christ, to come forward. He led the people into sinner's prayer and accept Jesus as their savior. The service ended with beautiful praise.
Praise God for a wonderful time 🙂