On the 6th April, 2014 I attended the City Harvest Church service at the Suntec Convention Center. Due to the International Dentist Conference at the main auditorium, we attended the service from an Overflow room to watch the live service.
After beautiful Praise and Worship, Pastor Mark Conner from Melbourne, Australia shared the Sermon. He is awesome in his depth of Biblical knowledge and teaching.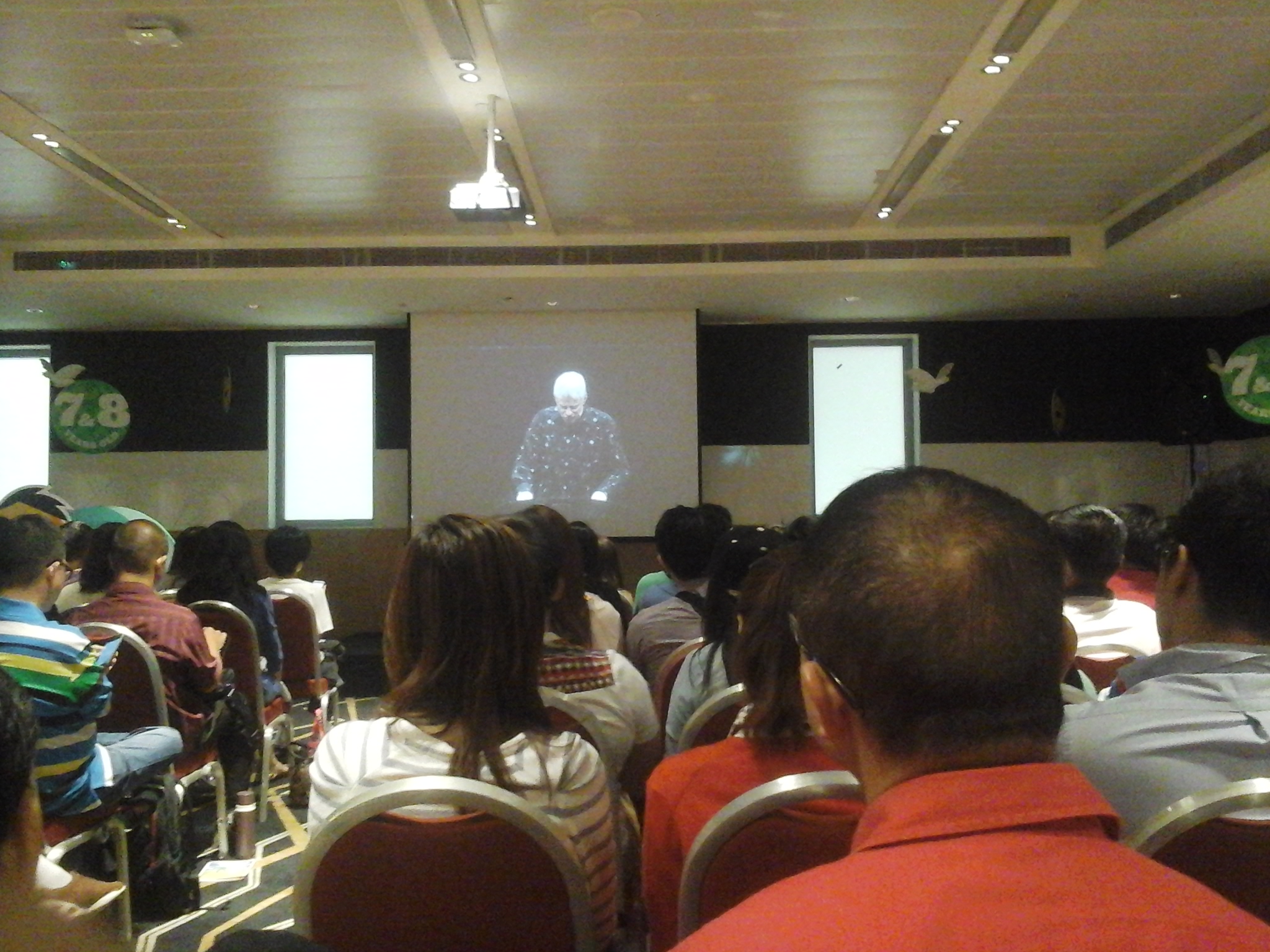 Luke 24:19-21
19 And he said unto them, What things? And they said unto him, Concerning Jesus of Nazareth, which was a prophet mighty in deed and word before God and all the people:
20 And how the chief priests and our rulers delivered him to be condemned to death, and have crucified him.
21 But we trusted that it had been he which should have redeemed Israel: and beside all this, to day is the third day since these things were done.
He gave a background of the disciples sorrow. They thought Jesus would be the one who will over throw Rome but instead they were disappointed to see Him crucified.
Luke 24:25-26 Then he said unto them, O fools, and slow of heart to believe all that the prophets have spoken:26 Ought not Christ to have suffered these things, and to enter into his glory?
No one ever thought of a suffering Messiah.
Our Journey of Faith starts with awareness or recognition of God. Then you start to follow God and become His Disciple. As you follow God, you realize, "I now have a calling to serve God". We can hit a wall during this journey. It could be disappointing if something goes wrong. This can either freeze faith or we can push through the wall, where we surrender our life and say "I will still trust God".
Most of the God's people hit a wall – Abraham, Job, Peter. Everyone encounters storm in life. The challenge is to discern the storm, whether it comes from devil or from God. For example, Jesus rebuked the storm when it was caused by Devil. God can also cause storms, for example, in the life of Jonah, when he walked away from the will of God. Some storms are from our own making. In the Book of Acts, sailors turned a deaf ear to Peter's warning and encountered life threatening storm during their journey. Whatever be the storm, God has a way. God is in control.
Isaiah 43:1-3 
But now thus saith the Lord that created thee, O Jacob, and he that formed thee, O Israel, Fear not: for I have redeemed thee, I have called thee by thy name; thou art mine.
2 When thou passest through the waters, I will be with thee; and through the rivers, they shall not overflow thee: when thou walkest through the fire, thou shalt not be burned; neither shall the flame kindle upon thee.
3 For I am the Lord thy God, the Holy One of Israel, thy Saviour: I gave Egypt for thy ransom, Ethiopia and Seba for thee.
Even if you are in the will of God, you will go through difficult times. He promises to get you through the other side.
Romans 8:28  And we know that all things work together for good to them that love God, to them who are the called according to his purpose.
After the sermon, Pastor Aries led the people into worship. The Presence of God was beautiful.
Praise God for an awesome time 🙂