On 13th July 2014, Sunday, 10 am, Abigail, Geenu, and I attended the City Harvest Church service at the Suntec Convention Center. The service started with beautiful Praise and Worship. Abigail slept off during the worship in my arms.
After Praise and Worship, Pastor Kong shared the sermon on "The God who sends". When God wanted somebody to prophesy, He raised up Isaiah.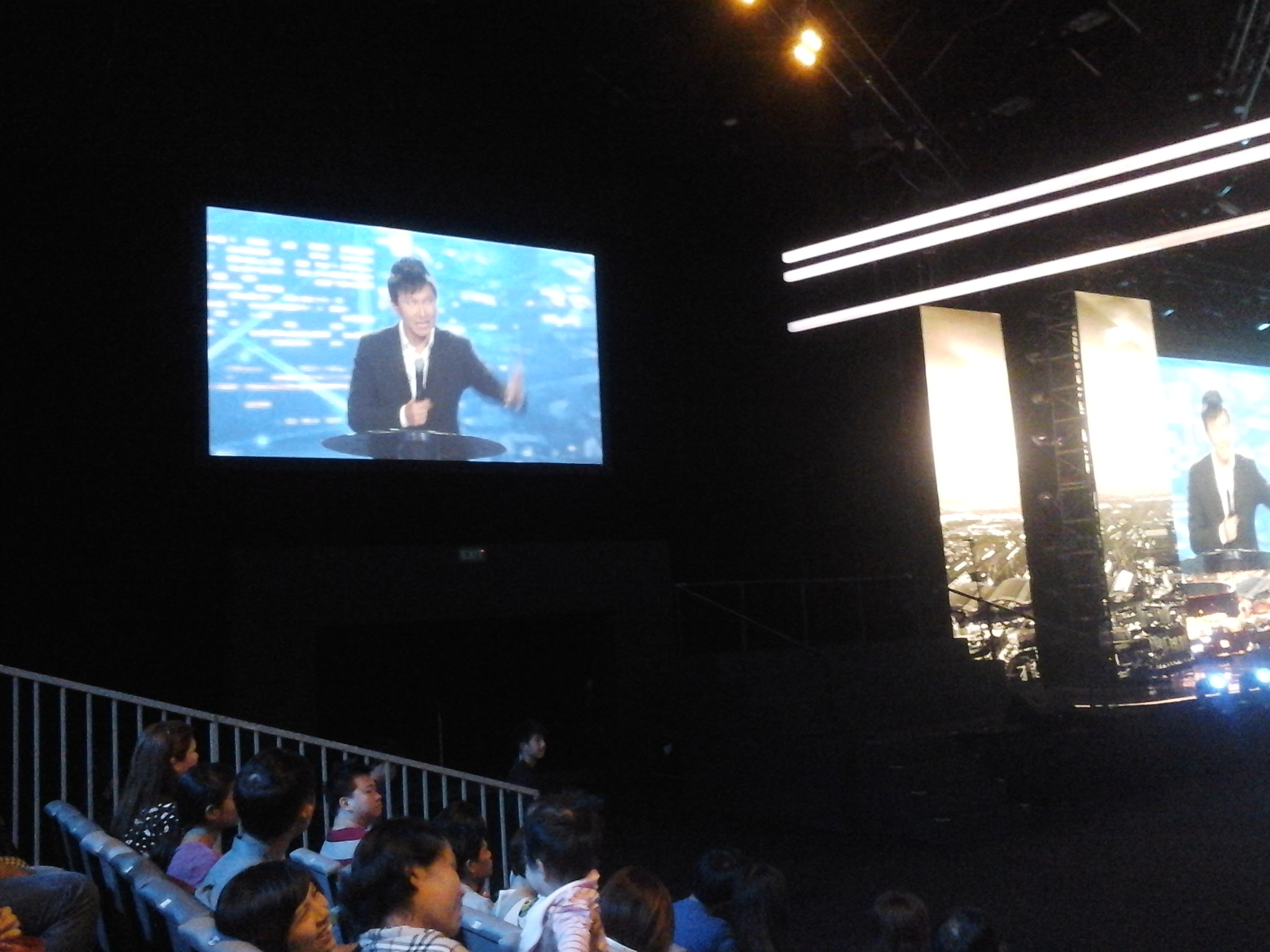 Isaiah 6:8 8 Also I heard the voice of the Lord, saying, Whom shall I send, and who will go for us? Then said I, Here am I; send me.
When God wants something done, He sends us out. God so loved the world, He sent His Son. Jesus loves His people, that He sent Holy Spirit.
Jesus said to His disciples, I send you out as a sheep in the midst of wolves.
John 17:18 8 As thou hast sent me into the world, even so have I also sent them into the world
John 20:21 Then said Jesus to them again, Peace be unto you: as my Father hath sent me, even so send I you.
God is a sending God. God is a missional God. The mission of God has the Church to carry it out. The mission is who we are.
God is a creator. He wants us to creatively engage in our culture. God expects us to excel in our culture. But we also need to rediscover the mission of God. God's on a mission to restore, to renew, to redeem the mankind. When Adam sinned, He send forth His restoration, redemption plan.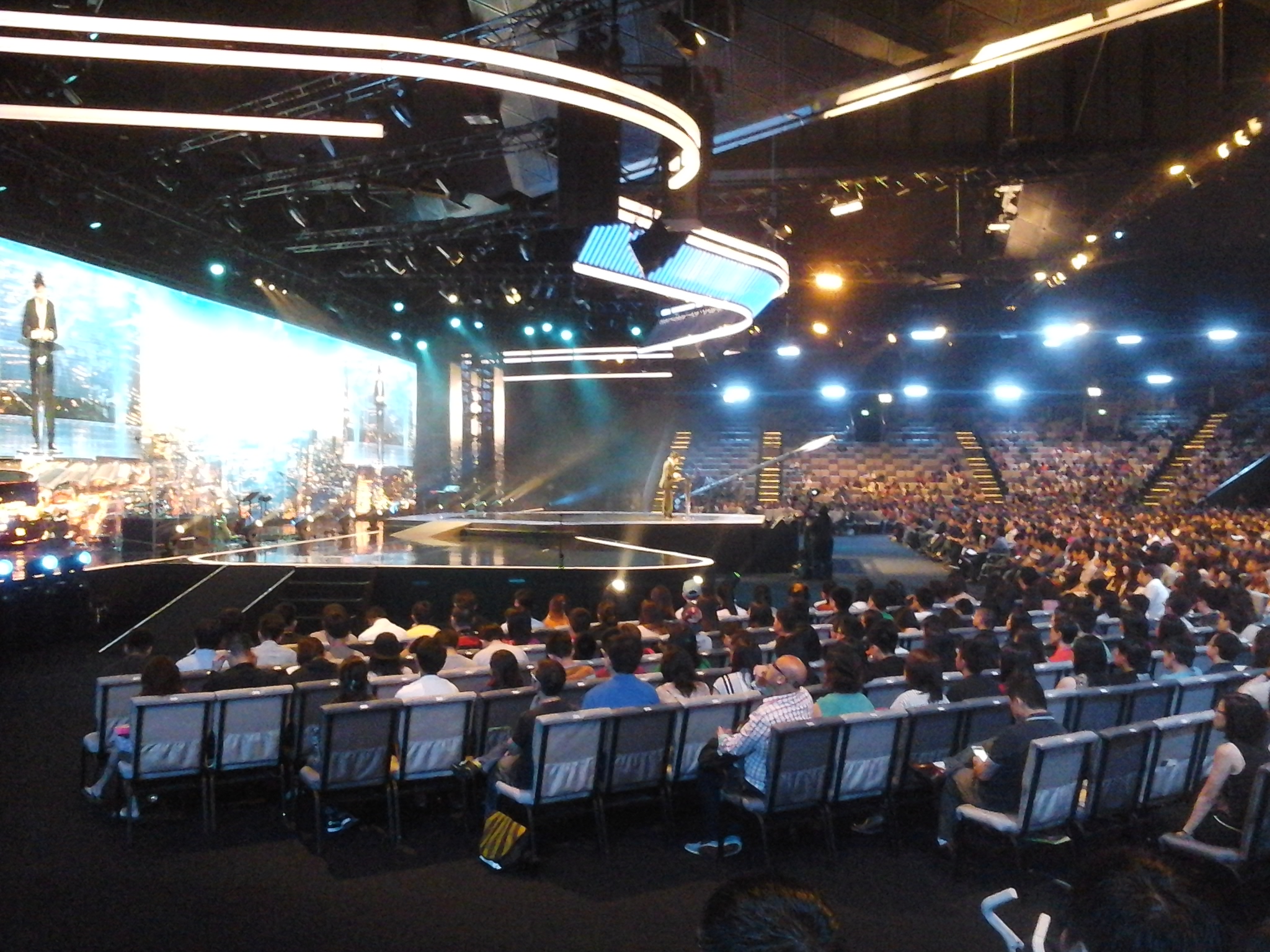 2 Corinthians 5:14-15  For the love of Christ constraineth us; because we thus judge, that if one died for all, then were all dead: 15 And that he died for all, that they which live should not henceforth live unto themselves, but unto him which died for them, and rose again.
1 Corinthians 9:16 6 For though I preach the gospel, I have nothing to glory of: for necessity is laid upon me; yea, woe is unto me, if I preach not the gospel!
Why was Paul so good in the marketplace? 1 Corinthians 9:20-23
20 And unto the Jews I became as a Jew, that I might gain the Jews; to them that are under the law, as under the law, that I might gain them that are under the law; 21 To them that are without law, as without law, (being not without law to God, but under the law to Christ,) that I might gain them that are without law. 22 To the weak became I as weak, that I might gain the weak: I am made all things to all men, that I might by all means save some. 23 And this I do for the gospel's sake, that I might be partaker thereof with you.
Romans 10:14 14 How then shall they call on him in whom they have not believed? and how shall they believe in him of whom they have not heard? and how shall they hear without a preacher?
Friendship or relational evangelism is not a evangelism if Jesus Christ is not introduced. People will go into eternal damnation without Jesus. How are we to bring Christ into culture if we never show His redemption? We need to be culturally appropriate in sharing the Gospel.
What is the Great Commission?
Mark 16:15 5 And he said unto them, Go ye into all the world, and preach the gospel to every creature
Cultural heroes like Daniel and Joseph were soul winners. God can use a 8 year old boy or an 80 year old man for His mission. He can use as long as we have passion for Jesus Christ, as long as we have the fire of Jesus Christ.
After the sermon Pastor Kong led the people into beautiful worship. People prayed for one another. The Anointing of God was awesome. He invited people who wanted to accept Jesus as their Savior to step forward. People came forward in large numbers at the altar call. The service finally ended with beautiful praise.
Praise God for a wonderful time 🙂