November 1, 2016 – Day 1, Hanoi, Vietnam
When I hear about Vietnam, it reminds me of the stories of colonial occupation by French, Chinese, Japanese, and the US. But in the recent past, things have changed a lot. The economy is booming. At the airport, I was surprised to see tourists in large numbers from Europe, Australia, and the US. Being an Indian citizen, we needed the visa, but fortunately, there is visa on arrival facility. The process is bit cumbersome. Here are the steps to get visa-on-arrival from the airport.
1. Get the visa approval letter from any agency. You can google for agencies who provide this letter. Different agencies charge different rates. It cost me 17 USD/person for the approval letter. This approval letter will contain details of your visa – single or multiple entry, journey date, and family members traveling along with you. You will need to submit this visa approval letter at the immigration counter.
2. The agency where you applied for the approval letter, will email you the entry/exit form along with the visa approval letter. You need to fill in this form for each of your family members who are traveling with you and submit the forms at the immigration counter.
3. At the immigration counter, once the visa is stamped, you need to pay 25 USD/person for single entry.
Due to the peak season, it took us about an hour and a half to get the visa stamped on our passports. We had booked our taxi in advance. The drive to the Hanoi Boutique hotel located in the Old Quarters took about 40 minutes.
We put our belongings and then walked around the street to have some Vietnamese food. Our first stop was a street vendor selling baguette. We enjoyed the simple meal at the roadside.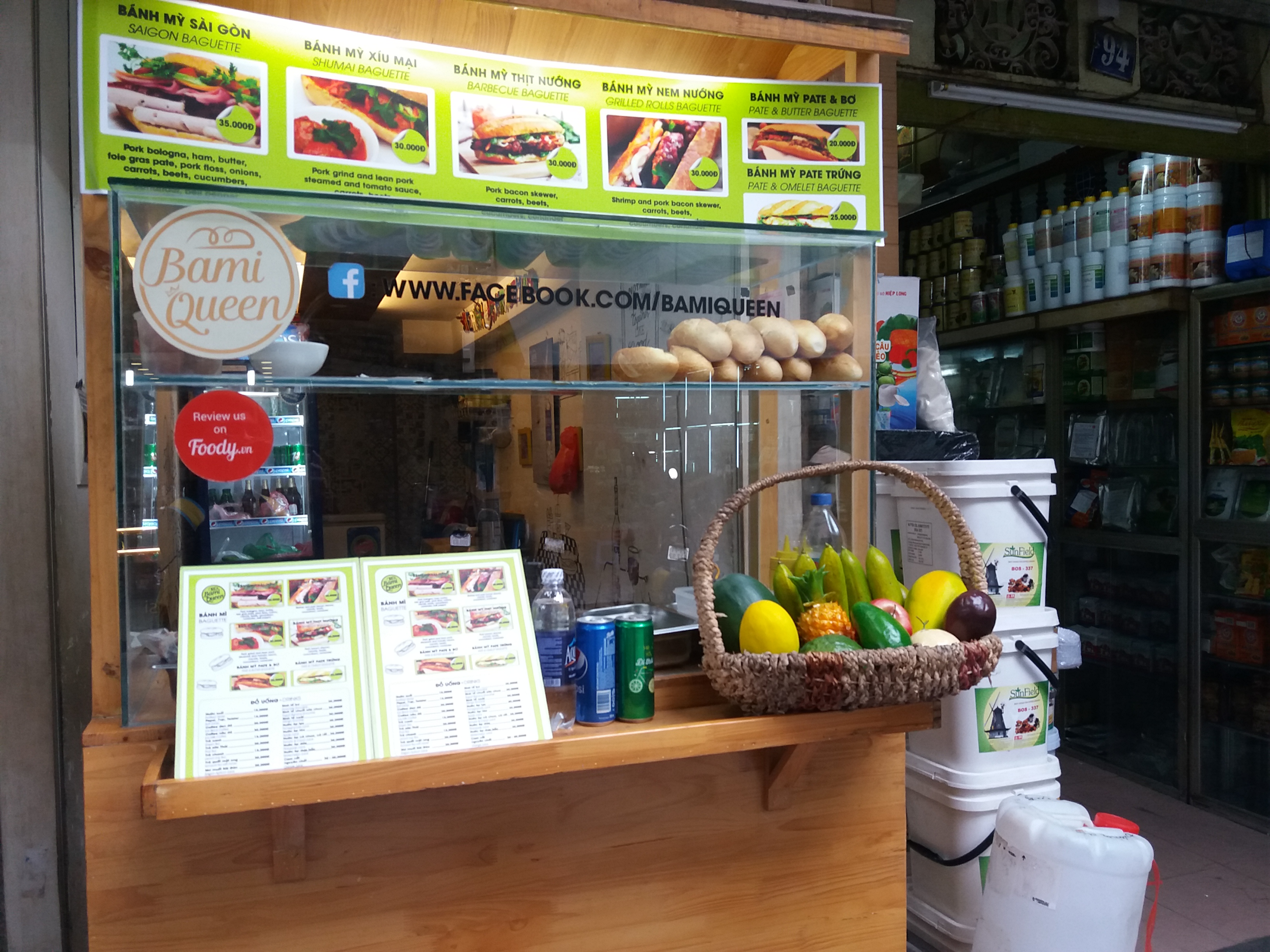 We then took a cycle rickshaw to the famous Hoan Kiem lake. It was fun riding in that rickshaw. The city and traffic looked like a typical Indian city but with Chinese race. The temperature was cool around 20 degrees centigrade.
The Hoan Kiem lake was at the downtown area. The place had good restaurants. We decided to try out some local foods before having a walk around the lake. There are plenty of shops selling clothes, shoes, and coffee. The roads are dominated by two-wheelers.