On 06-July-2014, Sunday, Abigail, Geenu, and I attended the City Harvest Church service at the Suntec Convention Center. The service started with beautiful Praise and Worship. The Presence of God was beautiful during worship.
Pastor Dick Bernal, the founder and Pastor of Jubilee Christian Center in US, shared the sermon. He started with a wonderful testimony of his own personal life, his struggles, trials and temptations, how he became a Christian, his wife's encounter with near death experience, baptism of the Holy Spirit, and how God raised him from a construction worker to a mighty man of God.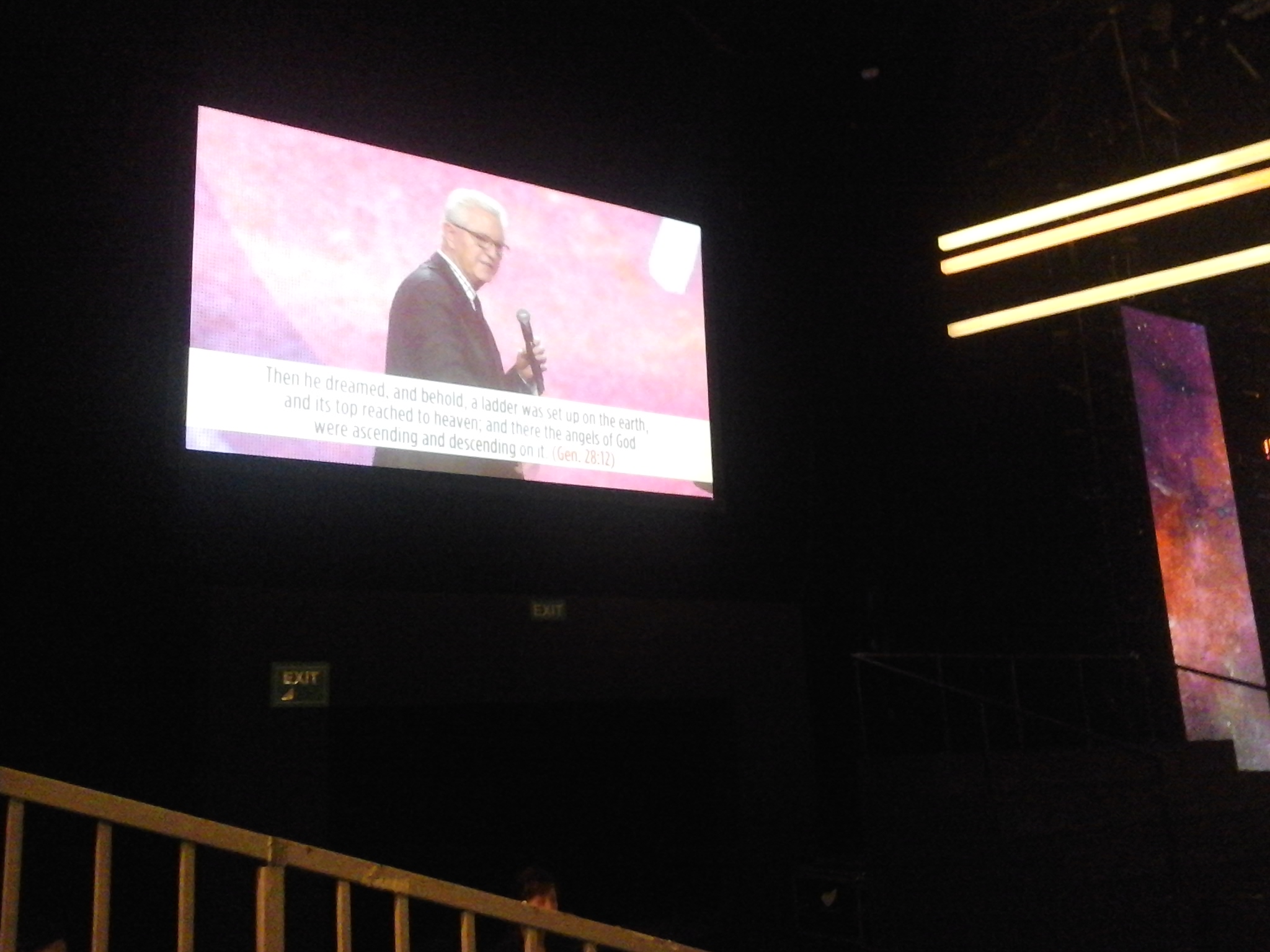 He mentioned Church has the authority over the principalities and power. Devil is a spirit being, so are demons. We don't wrestle against flesh and blood. Satan is an evil genius. He knows how to prey upon the mankind. But thanks be to God who gives us victory through our Lord Jesus Christ.
Christianity is a daily war. Lucifer was a beautiful arch angel. Rebellion caused Lucifer to be cast into earth. God restored earth. Adam comes. God takes the rib of man to form woman.
Loving your enemies is a powerful weapon. Bless those who persecute you. Humility is a powerful weapon. For the weapons of our warfare are not carnal, but mighty through God to the pulling down of strong holds – 2 Corinthians 10:4
Strongholds are rooted in society and passed down to generation. The Church of Jesus Christ is counter culture. We are diametrically opposite to the kingdom of darkness. But God loves the world. He loves His creation. And it hurts Him to see the world step in to darkness.
John 1:51
51 And he saith unto him, Verily, verily, I say unto you, Hereafter ye shall see heaven open, and the angels of God ascending and descending upon the Son of man.
Where there is an open heaven, there is revival and prosperity.
Genesis 35:1-3 And God said unto Jacob, Arise, go up to Bethel, and dwell there: and make there an altar unto God, that appeared unto thee when thou fleddest from the face of Esau thy brother.
2 Then Jacob said unto his household, and to all that were with him, Put away the strange gods that are among you, and be clean, and change your garments:
3 And let us arise, and go up to Bethel; and I will make there an altar unto God, who answered me in the day of my distress, and was with me in the way which I went.
Genesis 28:10, 11
10 And Jacob went out from Beersheba, and went toward Haran.
11 And he lighted upon a certain place, and tarried there all night, because the sun was set; and he took of the stones of that place, and put them for his pillows, and lay down in that place to sleep.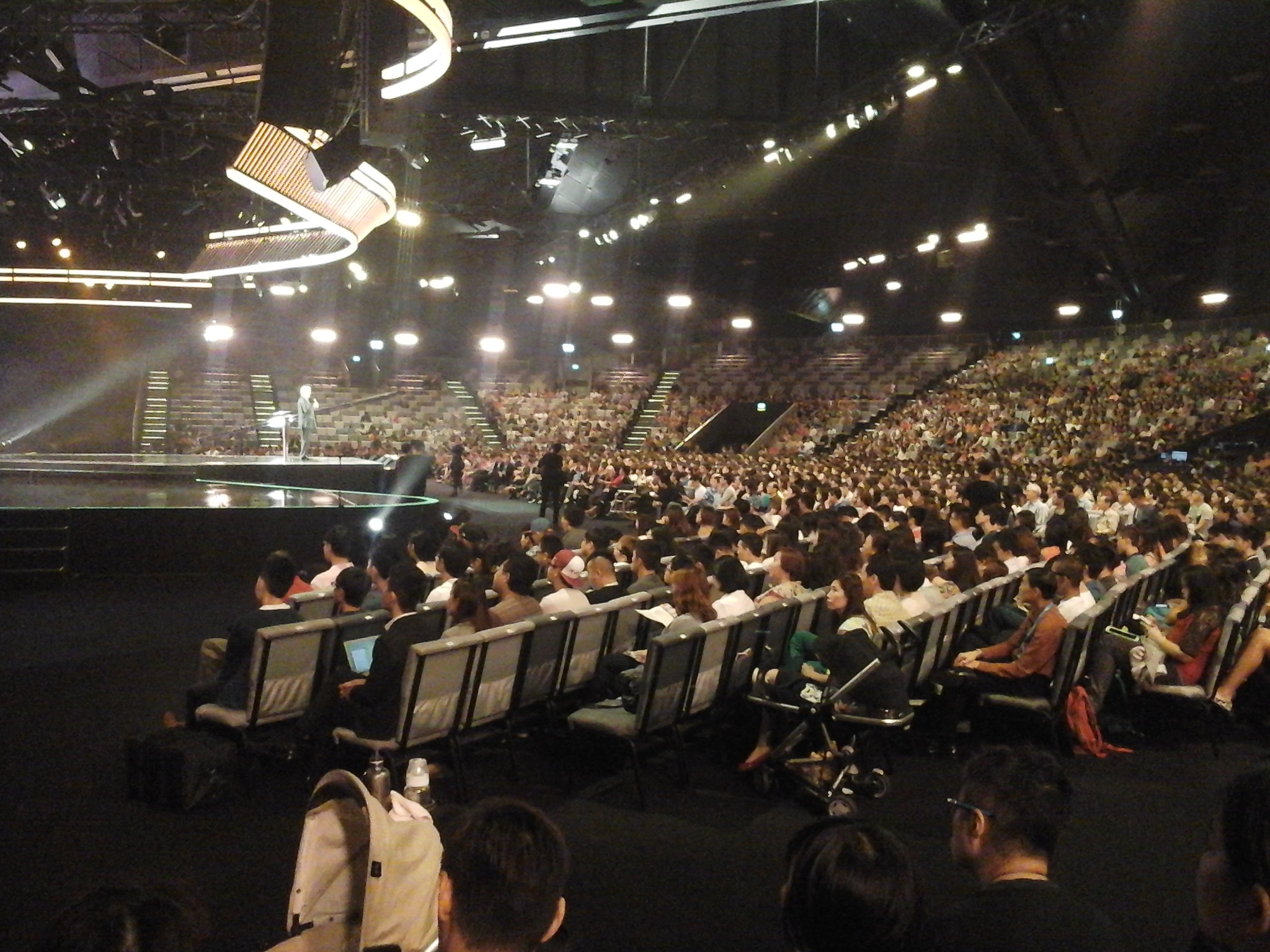 When Jacob rested on the Rock, he saw visions and dreams. The blooming of Almond tree indicates, winter is over and spring is near.
Jeremiah 1:11-12
11 Moreover the word of the Lord came unto me, saying, Jeremiah, what seest thou? And I said, I see a rod of an almond tree.
12 Then said the Lord unto me, Thou hast well seen: for I will hasten my word to perform it
Jeremiah had a clear vision. Some prayers are not answered because we don't see good enough. Faith has to be seen clearly.
After the sermon, Pastor Dick Bernal laid hands on pastors and leaders. The anointing of God was awesome as people prayed together with the Worship band.
Praise God for an awesome time.