15th January 2017, Sunday
A brief excerpt of the sermon by Pastor Kong Hee
God wants us to be like Eagle and Lion. Ezekiel had the vision of Eagle and Lion.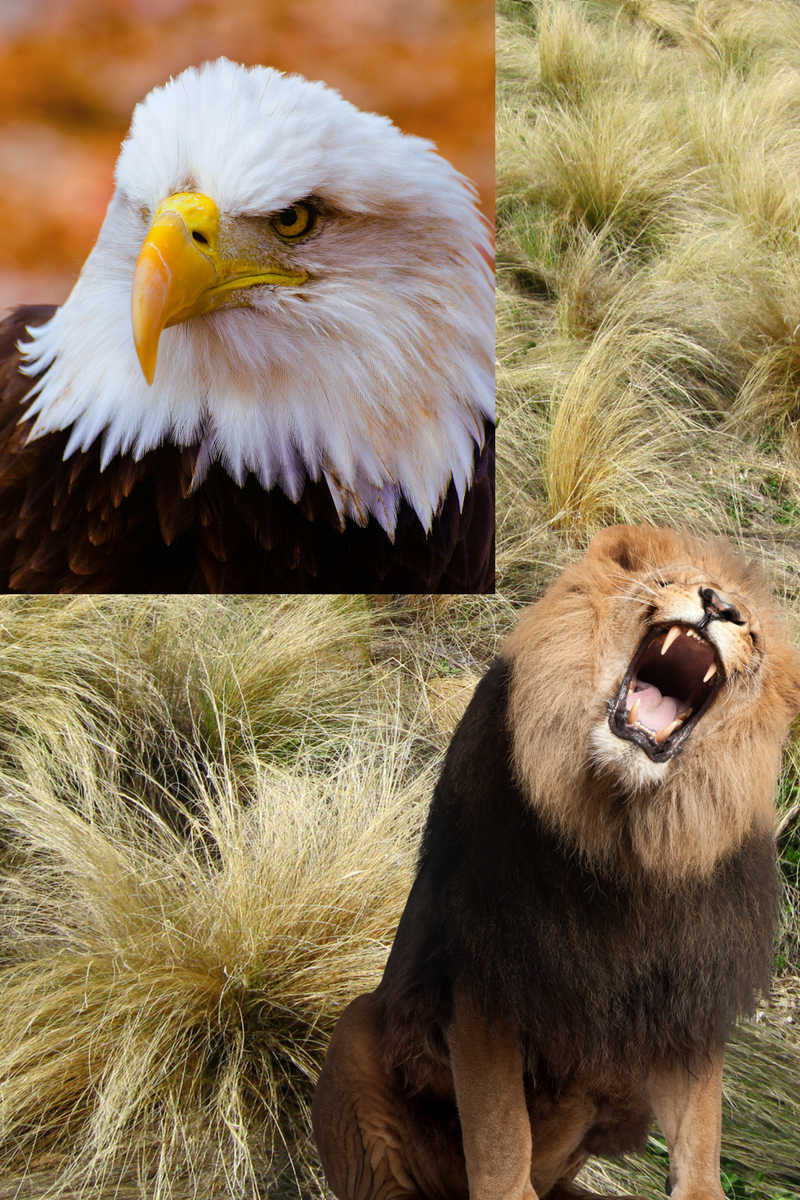 2 Samuel 1:23
Saul and Jonathan were beloved and pleasant in their lives,
And in their death they were not divided;
They were swifter than eagles,
They were stronger than lions
Lion is known for its boldness. He believes he's mighty and he can overcome anything. Being fearless, he becomes the king of the jungle.
Next to lion, Eagle is the king of air. He's the most powerful of God's creation.
3 things about Eagle:
1. Eagle has matchless vision. It has the best eyesight. It could see things that normal people can't see. Like Eagle, we have natural eyes and eyes of the mind.
2 Corinthians 4:16-18 Therefore we do not lose heart. Even though our outward man is perishing, yet the inward man is being renewed day by day. 17 For our light affliction, which is but for a moment, is working for us a far more exceeding and eternal weight of glory, 18 while we do not look at the things which are seen, but at the things which are not seen. For the things which are seen are temporary, but the things which are not seen are eternal.
Isaiah 40:29-31
29 He gives power to the weak,
And to those who have no might He increases strength.
30 Even the youths shall faint and be weary,
And the young men shall utterly fall,
31 But those who wait on the Lord
Shall renew their strength;
They shall mount up with wings like eagles,
They shall run and not be weary,
They shall walk and not faint.
2. The eagle uses the storm to rise higher. If there is no storm, you will not soar higher. The eagle glides on the winds. They hardly flap their wings. God wants the storm to carry you up.
Genesis 50:20 But as for you, you meant evil against me; but God meant it for good, in order to bring it about as it is this day, to save many people alive.
Romans 8:28 And we know that all things work together for good to those who love God, to those who are the called according to His purpose.
God likes people who are fearless; their confidence level is high. Successful people push their limits until pushing the limits become normal.
3. Eagles look up to the sun.
Proverbs 23:5 
Will you set your eyes on that which is not?
For riches certainly make themselves wings;
They fly away like an eagle toward heaven.
Psalm 84:11
For the Lord God is a sun and shield;
The Lord will give grace and glory;
No good thing will He withhold
From those who walk uprightly
You need to know where your help comes from. Your help comes from the Lord.
Psalm 125:1-2
Those who trust in the Lord
Are like Mount Zion,
Which cannot be moved, but abides forever.
2 As the mountains surround Jerusalem,
So the Lord surrounds His people
From this time forth and forever
Colossians 3:2 Set your mind on things above, not on things on the earth
Vision gives you dignity.
Proverbs 29:18
Where there is no revelation,[a] the people cast off restraint;
But happy is he who keeps the law.
Deuteronomy 26:19
and that He will set you high above all nations which He has made, in praise, in name, and in honor, and that you may be a holy people to the Lord your God, just as He has spoken."
By living at a higher level (spiritual), you must see things others cannot see. Do not be afraid of the storms in life. Keep your focus on the Son of Righteousness.