Life is short. It's beautiful to go back into the deep recesses of my memory and extract the days and events of my life which are precious.
When I stretch my memory, I can vividly see my first day in school. My dad held my hand and took me to school. I was crying on my way to school. When I reached the school, I liked the classroom environment. There were lots of toys. We had snacks during break time. I liked the snacks, but I hated plain milk served in a copper tumbler. I liked my nursery teachers. I can remember only one name, Sunita madam. Some faces I remember in the Jr KG, 1981 are Brijesh, Kaushik, Rajan, Kanpoorwala, Pushpak, Dharmesh, Hardik, Vikram, Smith, Sachin, Palek, Parul, Monica, Ojoswita, Shraddha.
I remember the walk to school from my apartment with my mom or dad. There used to be a cowshed on the way.
I remember an incident when I left my KG class without notifying the teacher. I saw our housemaid, Parvati, in the school and I went with her informing no one. When my mother came to pick me up, I was not there. They looked for me everywhere, even on the school bus, but I was nowhere seen.
In fact, Parvati had taken me to our neighbor's house – the Nambiar family, on the 2nd floor of our apartment.
My mother was tensed. She went to tell about this incident to Nambiar aunty, and to her surprise, I was sitting on the sofa. I received a big scolding that day. My mom took me back to the school and informed the teacher.
After the UKG, we didn't have snacks. We got our own tiffin box. Occasionally, I used to meet Dolly during the lunch break and have snacks along with her friends. I remember my new "Duck bag", and a pencil box. I had a habit of losing my pencil box or tiffin box.
I think from the 1st standard onward; I started going by a pedal-driven rickshaw by an old man. He used to climb the stairs and shout my name in the early morning. I remember the man's face even today.
I remember my first standard classroom and the class teacher. Her major subject was Arts, which I found boring. Radha madam was our English teacher. Once we went to her house. There was some complaint about me for some mischiefs I did. We had oral and written exams. I used to do well in the oral exams.
I remember the second standard classroom near the library. The library was upstairs.
In the 3rd standard, Chauhan madam was the class teacher. She used to teach Maths. English was my favorite subject, and the teacher was also my favorite. I used to sit beside Margie. I was the class monitor and was given the responsibility to keep the class quiet in the absence of any teacher.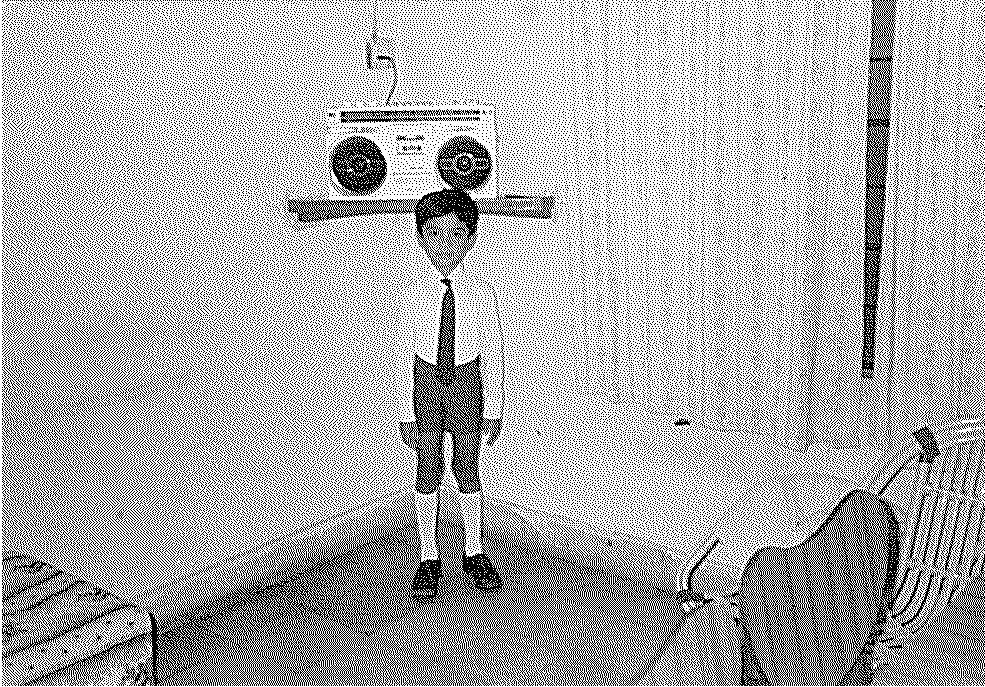 The 4th standard was on the 2nd floor. Desai madam was our English Teacher. She once gave the assignment to come out with words that have two consecutive letters "O". Occasionally she used to share her US experience. We had classes on Saturdays. It was a half-day, from 12 to 4 pm.
In the 5th Standard, Parikh sir was the class teacher. I liked his teaching. He resigned and left for a job at Surat. We gathered outside to hear his farewell speech. We were all sad when he resigned.
Our school had excellent Gujarati snacks. I loved Vatana and Mamra mix, batata pauva, or bread bhajiya. For 25 paise, we used to get a small quantity, 50 paise, a medium amount, and with 1 rupee, a huge quantity. There was always a big queue in front of the canteen for snacks. There was also a lariwala outside the school, selling buns stuffed with Samosa and chutney. It was my favorite.
Gandhi was the top ranker throughout. He was unbeatable. Anurag was the second ranker. I ranked 3rd or 4th.
I used to go for hockey practice in the polo ground conducted by Dubey sir. Not that I loved hockey, but to score better marks in the Physical Education exam. After the practice, I had Gujarati Tuition on the third floor of our apartment. Although I studied hard, it was tough for me to score well in the Gujarati exam.
I remember scoring 13th rank in the first term exam of 6th std. I was upset with my results. After that, mom used to take tests regularly. In the second term exam, I scored 3rd rank. N.Kaul madam, our class teacher, applauded me in front of the whole class, seeing the improvement in my rank. It was during the sixth standard; we moved from Vithlesh Apartment to Priyadarshini Society, Makarpura Road. I had wonderful friends in the Vithlesh apartment and I missed playing cricket with them.
I remember the school days in my 7th standard. The class was on the top floor. Mohandas madam was the class teacher, she taught Maths. Nilesh Shah, Hardik Gandhi, and I sat in the girls' section. I remember playing cricket during break time. Yogendra was a fast baller.
I remember the debate competition in the 7th standard. I scored second and Ojaswita scored first. It was a great joy when the results were announced.
We had a spelling competition every month. N.Kaul madam taught English. Bharti madam taught Social Studies. I ranked second in the first term, first in the 2nd term, and second in the annual exam.
Some of my classmates I remember in the 7th standard are Sachin, Vikram, Kaustubh, Makrand, Prasanna, Kaushik, Hardik, Monika, Parul, Shraddha, Aparna, Dharmesh, Pushpak, Brijesh, Kanpurwala, Ojoswita, Yogendra, and Amit Jain.
To be continued…