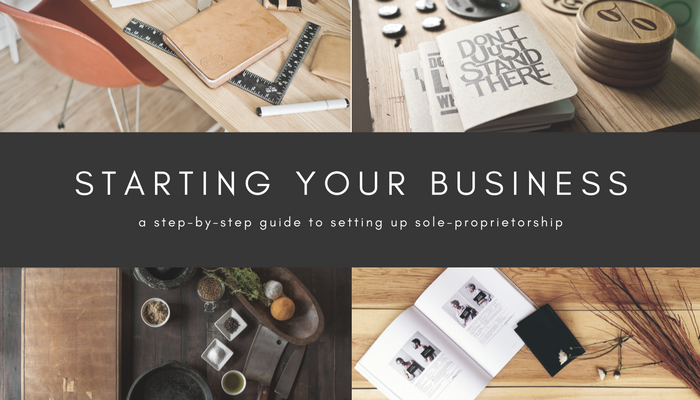 3rd August 2012
In 2012, my wife got approval from MoM for her biz venture – ThomasEcafe.com in Singapore. She registered for Sole Proprietorship with ACRA on 5th July 2012, requested approval from MoM on 7th July, and received confirmation on 30th July.
Perform the following steps to register the business as a Sole-Proprietor for the Dependent Pass holder residing in Singapore:
Request for SingPass if you don't have one.
Register your business with ACRA and pay the $65 fee.
Contact MoM to email you the LOC for self-employment.
In the LOC, in the "Financial and Other Information" section for the employer, you can put Zero for Paid-up Capital. In the Salary details, you can put 1000 SGD or any reasonable amount you're expecting to earn. In the Declaration by Employer section, you can put your own name and designation if you registered the biz. In the official stamp, you can put N/A if you don't have biz stamp (as per the feedback by Prafulla in my comment list, it's mandatory to have a biz stamp).
Submit the following documents and put your business logo on all forms
A. ACRA Business Profile
B. Detail Description of Job Duties
C. Venue where you will be performing job duties
D. Reason why EntrePass is not applicable
E. Undertaking Letter from MoM- a letter stating that you will terminate all workings of the company should your DP be canceled
F. Self-employment Letter – write a letter stating that you will be employing yourself
G. Letter of Consent from MoM.
Mail documents to MOM and expect approval in 3-4 weeks.
If you're a tenant or a subtenant renting an HDB Residential flat and you want to use the HDB home address on your website, you must perform following steps:

Get the owner register your details on the HDB website.
Go to the HDB branch office and fill out the Home Office Declaration Form and the Home Office Application form. The Home office declaration form needs owner's signature and NRIC number.
Pay 20 SGD administration fee for Home Office application.
To renew your business after expiry, you need to pay the Biz registration fee with ACRA and submit only the Letter of Consent to MoM.
Here are some good sites for reference:
http://forum.singaporeexpats.com/ftopic75000-0-asc-0.html. You will get a lot of good information about people who have shared their experience.
http://www.acra.gov.sg/SoleProprietorship_Partnership/Starting_SoleProprietorship/Foreigner+Registering+a+Sole-Proprietorship+Partnership.htm
October 2017
Continuing our story, my wife had to go back India in August 2017. To continue her business, we appointed a Singapore PR as authorised representative of her biz. The ACRA site had to be updated with the new address, and we had to renew biz that got expired, change identity type from FIN to Passport, added authorised representative, changed biz address. Since her FIN was no longer valid, we took the help of a Company Secretarial Service Provider to perform these tasks.
August 2018
After my wife was back in SG, she applied for LOC approval, through a manpower consultancy, to work in her own biz registered in SG. It was approved in a week or two. Praise God!!
2020
The rules changed.
Once the LOC lapses or becomes invalid, check with MoM whether you're eligible for a fresh LoC to continue sole proprietorship using the form below:
https://form.gov.sg/607d4e7d0eb85d00111e61af
Only after the confirmation from MoM, take the help of a manpower consultancy to apply LoC.
2022
In 2022, the LoC renewal application was rejected. The only option was to transfer the ownership to a Permanent Resident in Singapore.
God Bless!