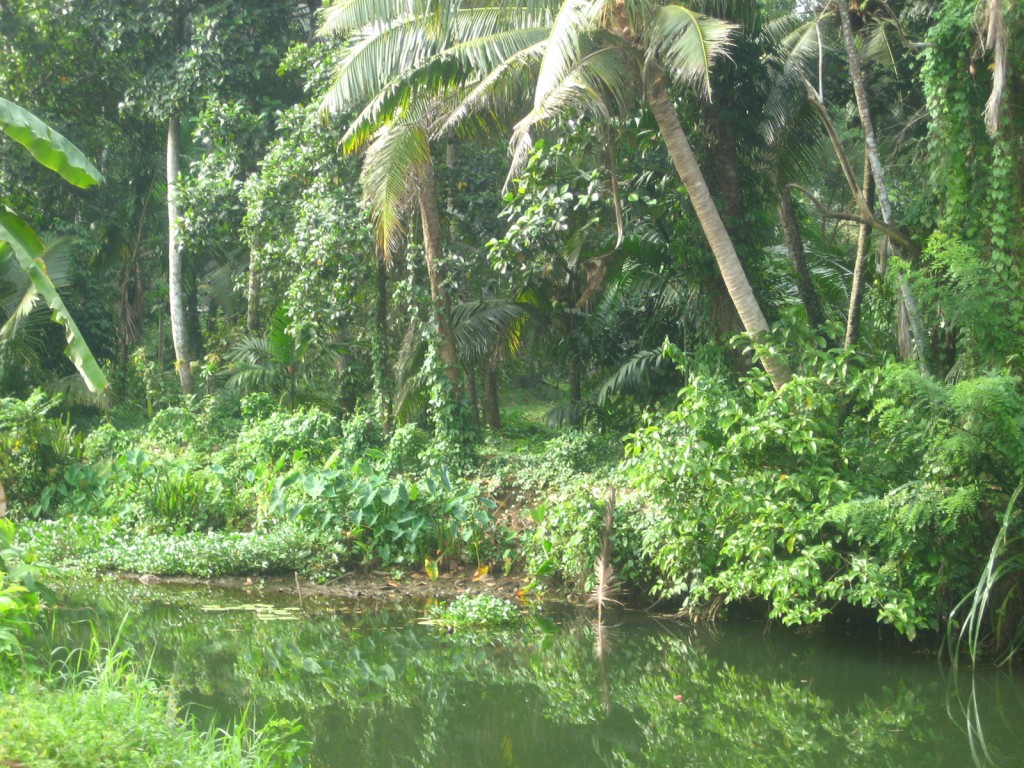 Pulikuttisserry – a hidden gem in the land of Kottayam, the place where my mom was born and brought up. I love visiting Pulikuttissery in the Aymanam village, surrounded by the beautiful Meenachil river on both sides.
I am fortunate to have my wife from the same place. Today, when I visit Pulikuttissery, I feel like I am in a fairy tale land. It's hard to believe in this modern world, the culture and the beauty are still preserved.  It is same as it was during my childhood. I see the same mills, same shops that were before. There is no change in the structure. It seems like people are resistant to change, which, in fact, is a blessing in disguise. Nature is in its pristine beauty, with the scent of the earth spreading everywhere when it rains. During summer, the river slows and becomes salty but with the first showers of June, it retains its charm, and the river flows in full vigor overflowing the land, dashing uninvited into people's homes.
The place is fertile with paddy fields, coconut trees, mango trees, guava, jackfruit, papaya, and teak. You can see Kingfisher flying across on any given day, ducks quacking, hens roaming, the fishermen shouting "meene" in his vallam, women washing clothes in the river bank, children diving in to take a bath, cows grazing in the green land. On Sundays, people flock to the Church.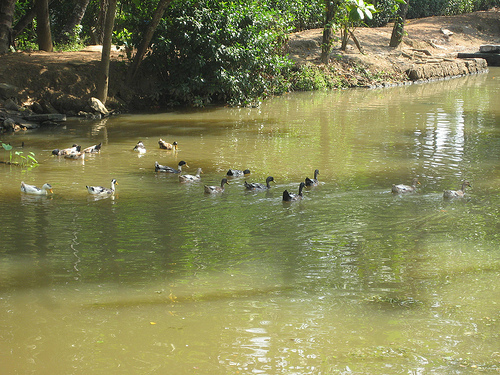 In the morning, you wake up hearing the melodious sounds of birds and the rooster welcoming the first twilight of the day. At night, the nocturnal world wakes up and heralds the moonlit night in their own sounds.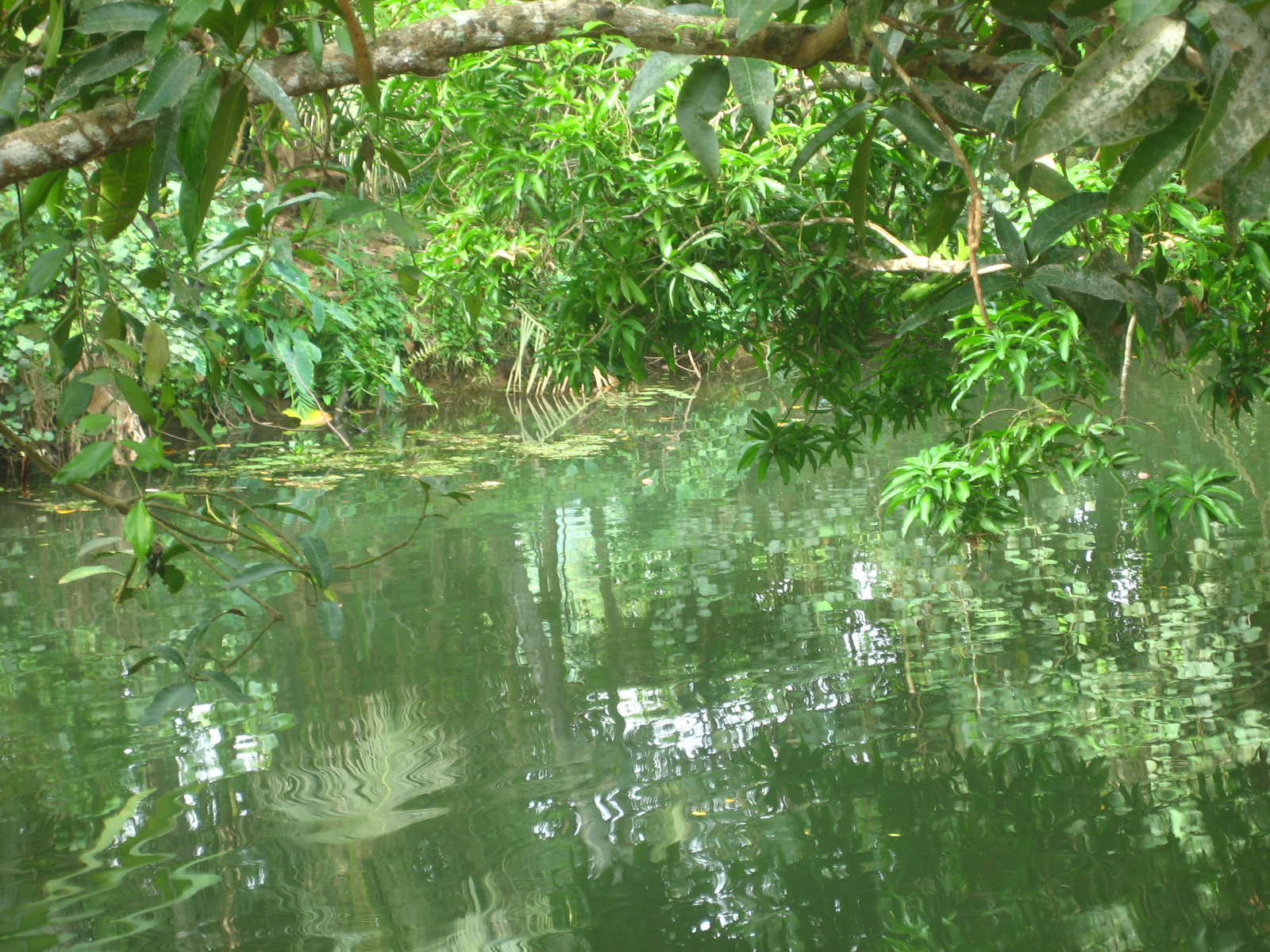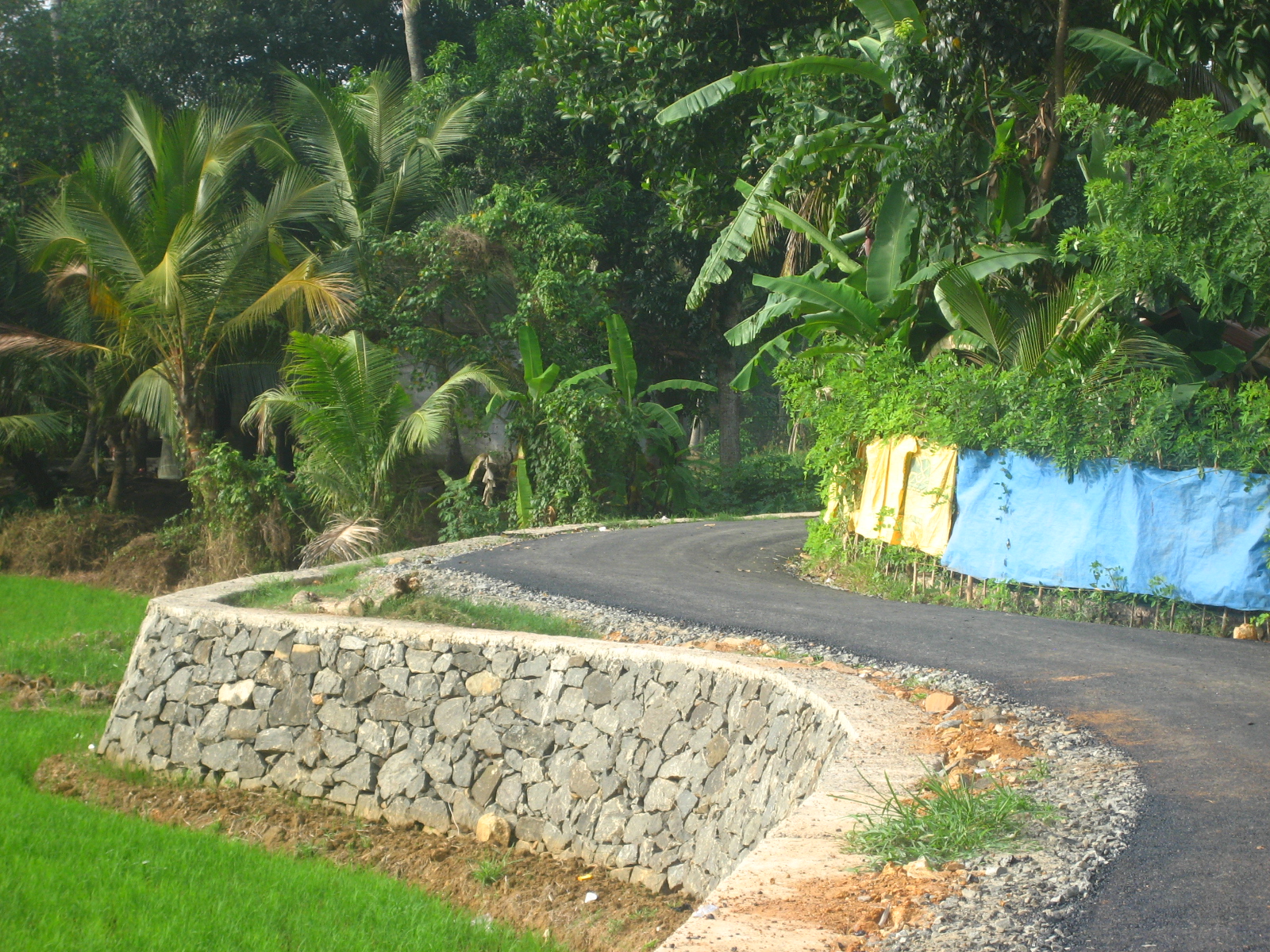 Pulikuttissery